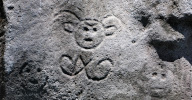 Potomitan
Site de promotion des cultures et des langues créoles
Annou voyé kreyòl douvan douvan
Premye Etap Avèk Yon Òdinatè
(First Step With Computers)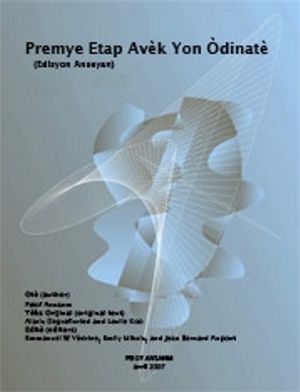 Premye Etap Avèk Yon Òdinatè (First Step With Computers • Publisher: Eastern Digital Resources • 2007 • Spiral Bound $14.95
Premye Etap Avèk Yon Òdinatè (First Step With Computers) / Publisher: Eastern Digital Resources, In today's competitive business environment, knowledge of computers can be one of your greatest assets.
Pwof Ansanm (www.pwofansanm.org) presents Premye Etap Avèk Yon Òdinatè (First Step With Computers), the first Computer Training Manual in the Haitian Language.
This training course consists of 10 lessons:
Introduction to Computers and your Computer Desktop

Basic Computer Operations

Using Microsoft Word to Create and Manage Documents

Introduction to Word

Word Utilities and Features

Using Microsoft Excel for Number Crunching

Introduction to Excel

Excel Features and Functions

Exploring the Internet Using Internet Explorer

How to Manage Email Using both Web Based Systems and Outlook
Appendices include a glossary of Computer terms in Kreyòl and English and an extensive list of sites on the Internet with Haitian news and educational resources.
Premye Etap Avèk Yon Òdinatè is the result of teamwork, the voluntary contributions of Haitian and American educators, in development for 8 years. Final editing was done by Emmanuel Vedrine, Emily Miksic, and Jean Aupont following field testing in Jeremie, Haiti as part of the teacher training course provided by Pwof Ansanm.
Purchase orders from schools and libraries are welcome. Contact us for pricing, availability, and shipping in Haiti. Contact Us at sales@ngohaiti.com or call (803) 439-2938, Eastern Digital Resources PO Box 1451 Clearwater, SC 29822-1451.
Premye Etap Avèk Yon Òdinate
Pwof Ansanm


Spiral Bound
$14.95


One for me and two for Haiti
For your tax deductable donation of $10 you will receive one manual and we will provide two manuals to training programs in Haiti.


Spiral Bound
$24.95


Buy 12 Get 1 FREE
Save $20.09
PLUS FREE SHIPPING! in the U.S.A.


A Baker's Dozen
$175.00


Classroom Bundle
3 Dozen Manuals
Get 3 FREE - 39 total
Save $88.05
PLUS FREE SHIPPING! in the U.S.A.


39 Manuals
$495.00