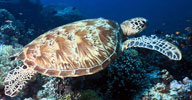 Potomitan
Site de promotion des cultures et des langues créoles
Annou voyé kreyòl douvan douvan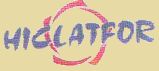 Learning Haitian Creole at a glance
Home Intensive Creole Language Training for Foreigners
(HICLATFOR)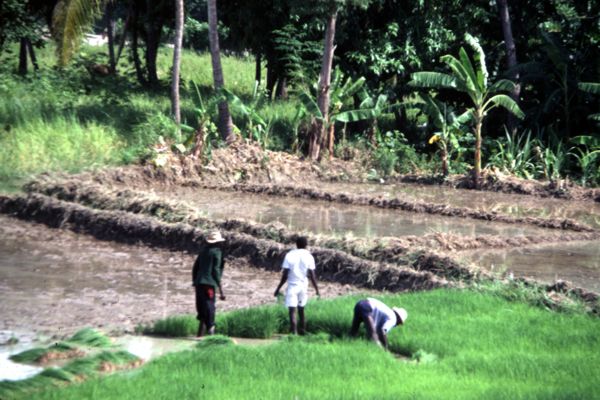 Campagne haïtienne (1983). Photo F & F Biaggi.
Building Haiti's hope for tomorrow ---.
It would be impossible for any non-Haitian who wants to be in Haiti (for a while) to work, to do research, or for any purpose not to know the native language of all Haitians. Though a low percentage of the population can speak French or understand it but people usually feel more warmth when one can speak their native language.
Choosing to study Haitian Creole with us will allow you to make great difference among other learners.
Our teaching materials available to learners will enable them to reach their linguistic goal.
We are quite open and willing to work with the learner focusing on what that individual wants to learn.
Knowing the Haitian language will help you discover Haiti better. It will enable you to know quicker about its history, culture, environment, population and much more. You will feel part of the Haitian culture, and certainly the linguistic background will help also to perform better at the work place.
Again, we are flexible in terms of your focusing lessons and our service is great where each learner will feel relax and confident while studying with us! Helping you master the language to be able to speak with any native speaker as quickly as possible is HICLATFOR's main goal. Please, don't hesitate to contact us:
Jean H. BELLEFLEUR,
Former Language Instructor -
Peace-Corps, Haiti
HICLATFOR's CEO,
Woodstock, NB Canada
Email
N.B.: We offer translating services in: French – Haitian Creole – French; French – English –French; English – Haitian Creole – English; Spanish – Haitian – Spanish (legal, medical, and literary documents).
Tutoring Haitian Creole and teaching some safety strategies.

Teaching Haitian Creole to NGO's international staff as needed.